Top 3 reasons for new online grocery shopping trend!
Posted on |
Online grocery shopping means no more roaming around grocery store shelves; most grocery stores offer online shopping options since the pandemic. Purchasing groceries online is so convenient nowadays.
I found shopping for groceries on the internet is incredibly simple and easy. I can do a lot more shopping on the internet compared to when I used to buy groceries in stores. Shopping online is easy and less time-consuming because most online shops have search and filter functions that make online shopping stress free and quick. In addition, the live chat features allow asking questions in real-time. On top of that, most online shops offer free delivery options so enjoying pick-up without hassle sounds like a cherry on top.
Online grocery shopping is super easy when buying groceries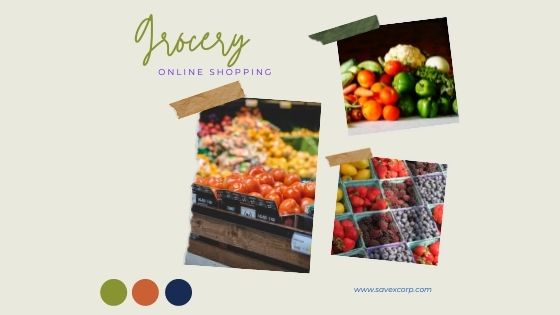 I have been buying groceries online through various local grocery shops for nearly a year now. My groceries are easily purchased using my laptop or my smartphone Apps. No matter how I order, the experience is consistent, and my items are conveniently saved until I am ready to pay. The process is flawless. My favourite part of this system is that I can order at any time, and for less than a few clicks, it's a real time saver. My weekends are now free, so I can do some other activities, which I had to give up due to my weekly grocery shopping schedule.
It not only saves your time but money
Yes, you heard me right online grocery shopping certainly saves you time and money. Each time I went to a large grocery shop, I spent up to an hour and a half browsing for items, crosschecking prices, checking out and, of course, getting home. Online shopping allows me to see what's available in a few clicks. I can use a search filter to find clearance items at my fingertips. It helps me to save a lot of money.
Besides, many online grocery coupon websites offer deals and cashback on grocery items. You can take advantage of these offers to save money and time. Additionally, the online store makes it very easy to use those discount coupons during check-out.
You can pick up the delivery at your convenience
It is convenient to have both a free delivery option and the option to pick up the delivery at your convenience. Most online grocery stores have various choices for delivery time slot options. There is also a super-fast delivery option available if you need it urgently; you have to pay additional charges for this service.
Overall, online grocery shopping has been a very positive experience for me. I have saved time and money, and grocery shopping has become a breeze.
Top Australian stores for online grocery shopping:-