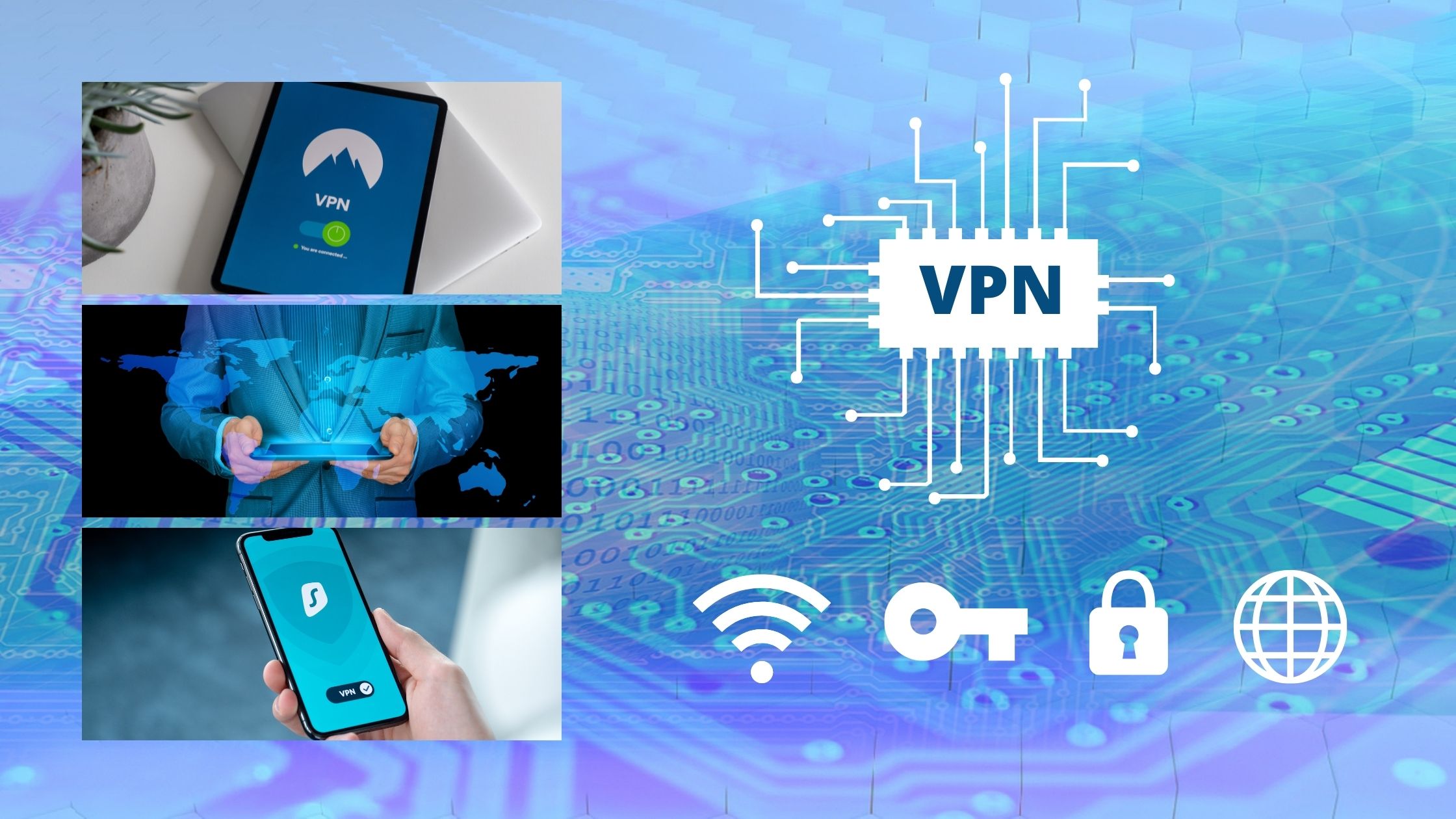 Why should I use Virtual Private Networks (VPNs)?
Posted on |
The concept of Virtual Private Networks (VPNs) is not something new for today's internet users. Every day, the number of VPN users grows, whereas there were very few VPN users a few years ago. Even today, many people are unaware of this concept. As VPNs become increasingly popular, many people ask what they are and should they use one.
What is VPN?
Virtual Private Networks or VPNs allow you to browse the internet safely by providing privacy and security. When connected to a VPN correctly, it keeps your connections (Web traffic) secure and protects your device from hackers when online. VPN provides a safe mode to surf the web. A VPN can act as an intermittent service between you and your host site, providing you with privacy and data security.
There are countless other benefits to using a Virtual Private Networks (VPNs) service, such as security and privacy. Here are some of the top reasons people use them regularly at home and work.
Your data is private, secure and encrypted
Websites can't track you or collect your browsing data when using Virtual Private Networks (VPNs). This also means that third-party advertisers won't track your browsing to target you for advertising. For example, if you go to Google to find a product or even ask a friend for advice privately, the ads you see will be more relevant to you and less likely to be displayed to other people.
It would help if you never worry about hackers or cyber criminals when using a VPN. Whether browsing the internet for just entertainment or sharing important information, everything is end-to-end encrypted.
Your data will be encrypted, and your activity is protected with automatic security as it is automatically secured. With a VPN, everything from your bank details to your email address is safe and secure. Also, a VPN will protect your mobile device and allow you to send and receive money securely. In addition to protecting your communications, a VPN protects your Zoom meetings and personal messages. A VPN preserves your privacy by ensuring your personal information stays private. A VPN also protects your mobile communications
VPNs allow you to access geo-restricted content from around the world
Virtual Private Networks (VPNs) allow you to access geo-restricted content worldwide through secure connections to servers in a location of your choosing. They can appear as if you are physically located in the country of a VPN connection.
Using Virtual Private Networks (VPNs), you can surf the web from any part of the world and access websites and channels that are often blocked in your region. VPNs allow you to go beyond geo-restrictions and surf the internet from anywhere in the world. A VPN will let you bypass these restrictions, so if you are not in the United States and want to watch Hulu or HBO Max, you can use a VPN to connect to an American server to get a US-based IP address. Making it appears that you're actually in the United States, even if you're not. Your actual IP address cannot be attributed to your behaviour if you use a VPN, and your browsing history and location cannot also be tracked if you use a VPN.
Improves your Internet speed
In many cases, Internet Service Providers (ISPs) impose bandwidth limits and suggest upgrading to a premium package to get faster internet speeds. A Virtual Private Network (VPNs) connects you to a remote server, where bandwidth or download limits do not exist. If you prioritize downloading, streaming, or gaming, a VPN can be an enormous value. When choosing a location, the closer to the server you connect to, the faster your internet connection.
VPN enables using public Wi-Fi securely
It is easy to access a free to use public Wi-Fi, but several security risks come along. Hackers frequently exploit public Wi-Fi networks. There is a much more significant danger in using public Wi-Fi, such as data breaches and attacks by malware. These risks make it impossible for people to use it for personal or business needs. Hackers can easily access your private information over public Wi-Fi networks, allowing them to spy on you or steal your data. Some cybercriminals even set up rogue connections to steal your information. However, most of the time, you have no choice but to use public Wi-Fi in various circumstances, especially when you are travelling abroad, away from home or residing in an area where private connections are costly. In these cases, VPN can provide you with a safe and secure alternative to public Wi-Fi in these situations.
Virtual Private Networks (VPNs) provide you with a secure tunnel to safely conduct online activities, and it also hides your identity if you use public Wi-Fi.
Save money while shopping
When Virtual Private Networks (VPNs) don't protect you, external companies can read your information and use it against you. For example, if you look at the price of a flight or hotel room and then go back to the same site later, you may find the exact cost has gone up. A VPN will shield your browsing history from those companies so they can't take advantage of your frequent visits by tracking your search history. These sites may use your digital footprint to show you higher prices based on your search history.
Many online shopping sites have different price lists for customers from other countries. This is also true of airfares & hotel bookings. You can get different rates when booking flights or hotels from various destinations! To deal with this, you can use Virtual Private Networks (VPNs) servers from other countries when shopping online and checking flights & hotel rates. While this may be somewhat time-consuming and tiresome, It is possible to save both time and money by selecting the server of a particular country or state if you know it has subsidized rates. By comparing prices in different locations, you can save a lot of money using a VPN. It will ensure you are constantly offered the lowest price. Another advantage is that you can access sales and compare the price from across the globe.
So the question is if VPN has too many benefits, which Virtual Private Networks (VPNs) should I use?
We recommend using reputable Virtual Private Networks (VPNs) service instead of a free version. Choose a reputable provider because free VPNs are less secure, may sell information to third parties, and are the first to be blocked by online streaming sites. Our recommendations include NordVPN, Surfshark, or IPVanish. There are no significant differences between the three services. They all offer high-level security and are amazingly fast. In addition to extraordinary security, all three of these services protect your browsing data, and all three allow you to unblock geo-restricted content.
Overall, Virtual Private Networks (VPNs) will be a precious tool to have. They offer complete privacy and data security to prevent your personal information from falling into the wrong hands. which can be used against you.
Check out more on our TECH topics
Check out some of the latest offers: