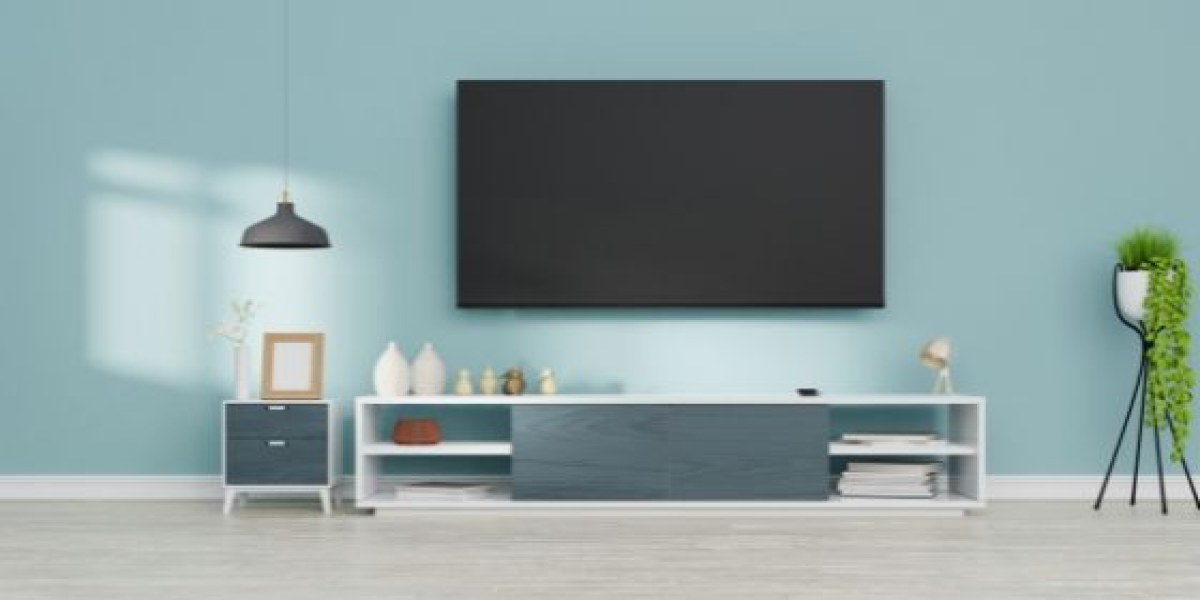 Top 10 ultimate TV buying guides!
Posted on |
Here are a few things to consider before purchasing your next television. You can read our TV buying guide for more information about each point.
When buying a television, don't sacrifice quality for the price. Don't settle for a TV with a resolution below 4K. Stay away from 1080P TVs; you're looking for a second (or third) TV. And even then, consider ways to stretch your budget to 4K.
We suggest skipping 8K TVs for now. The 8K Tv is incredibly expensive, and there aren't any 8K movies and shows available.
Budget-friendly 55-inch 4K TVs cost about $500. A 65-inch model costs about $900. higher-quality models, TVs with better pictures, upgraded speakers, and next-generation features will be more expensive.
The higher the refresh rate, the smoother the motion, whether for movies, television shows, live sports, or playing games. 60hz is good, but 120 Hz is even better.
A TV with HDR compatibility offers more realistic colours and contrast and is more likely to support the more advanced formats. Choose a set that supports HDR10+ or Dolby vision; some will support both formats.
Compared to LCD sets, OLED TVs are significantly better looking, however, LED TVs from companies such as Samsung, TCL, and Vizio provide affordable options.
Look for the latest HDMI ports- consider buying a soundbar. Televisions nowadays have lesser quality speakers because of their overall size. Ideally, you should look for four HDMI ports and, if possible, go for models that have the newer HDMI 2.1 format.

Avoid extended warranties-consider using your credit card companies purchase protection instead extend warranties
What is your price range?
So the first step is to set your budget and shop around accordingly. The more you spend, the better the future. Compared to the last three to five years, TV prices have dropped dramatically, and right now, a perfect luxury 42-inch, 4K smart TV will cost you less than a grand. You will get the same thing by spending a little more, but larger with extra features you would never imagine.
Here is a TV buying guide on what features should you look for when it comes to purchasing a television:
What is TV Resolution?
Depending on the number of pixels in an image, you can present a more detailed image with a higher resolution. A higher number of pixels means a more detailed picture since it will have more powerful underlying image processing technology that produces better contrast ratios making incredible images possible.
What is 4K
eBay AU
A 4K Television will provide you with four times the detail of a standard HD model. More pixels filling your screen leads to greater detail and colour saturated images. Colours will appear brighter, and any pictures that grace your screen will present themselves with unsurpassed detail and vibrancy.
What is 8K
eBay AU
An 8K TV uses 33 million pixels, four times more than a 4K screen, to provide greater image clarity. There is a disadvantage to the arrival of 8K, which is that not enough content is designed specifically for 8K displays. Upscaling any content that is not natively 8K will enhance the image quality with these screens through the magic of upscaling.
What is a Smart TV?
With such fantastic TV screens and imaging technologies, you certainly need good content to go along with it. Many modern TVs have intelligent features and Wi-Fi capabilities to expand the available entertainment options at home. With in-built features like Wi-Fi connectivity, many TVs offer access to a more fantastic range of content. Netflix, Spotify, Android TV, Google Assistant, Chromecast, and more are available on smart TVs, which will pair very well with Ultra HD screens. There are also more Smart TV models with Full HD, HD, and 8K capability, so these features aren't just for the top-of-the-line models like 4K UHD. It is also possible to integrate and control some smart TVs via Google Home or Alexa-enabled home management systems.
let's understand TV Display Technology
If you have researched TVs, you most likely have come across the words OLED and QLED, which refer to the display method of the TV. It is important to note that QLED, OLED, and LED indicate how the screen will display an image, while HD, 4K and 8K refer to the image's resolution.
What is Quantum dot Light Emitting Diodes (QLED)
The technology is called QLED, short for 'Quantum dot Light Emitting Diodes,' is a brand name trademarked by Samsung. These specially designed particles absorb and redistribute light from an LED panel to make the light much brighter and cleaner. QLED TV screens are composed of luminous crystals called Quantum Dots that light up to provide a crisper picture.
The screen/panel/film contains Quantum Dots which deliver colour with increased brightness, accuracy, and saturation when exposed to a light source from the LED panel.
What is OLED TV?
Standing for 'Organic Light Emitting Diode', OLED TV screens utilise a carbon-based organic material to light up screen areas. OLED technology makes it easy to make impressively flexible and thin screens.
What is LED?
LED is an abbreviation for 'Light Emitting Diode,' a small, semi-conductive bulb that glows when an electrical current is applied. It offers a high level of contrast and is relatively energy-efficient. Their brightness and efficiency allow them to use less power.
Main Differences between LED and OLED
There are many differences between LED and OLED screen displays, but their main characteristic is how they display their images.
LCD screens use LCD technology and LED backlights, while OLED screens don't have backlights but rather use organic material in their displays. When an electric current is applied, it causes the material to glow.
Every pixel is a separate light source to control the display to the fullest extent possible. In addition, switching on and off of every pixel can be controlled individually, allowing for excellent high-contrast images.
Which one is better -QLED, OLED, LED
The two different types of TV display technologies are QLED and OLED, which each have their advantage & disadvantage. QLED is an LCD TV that utilises quantum dots, whilst an OLED TV isn't an LCD TV.
eBay AU
Provides a Cost-effective option, usually cheaper than OLED. The latest type of energy-efficient LED/LCD screens. However, it Does not have thin screens like OLED TVs. Ideal for brighter rooms during the day.
eBay AU
It's a very tin and lightweight display. OLED is very clear and has better viewing angles around the room, so ideal for the big rooms. However, this product is limited availability as only LG offers OLED technology and doesn't have this technology below 55 sizes.
eBay AU
LED has it all, and it's most affordable with high quality options and provides a good choice for brighter rooms and darker environments.
What is HDMI, and what are the types of HDMI?
You are probably already familiar with The HDMI cable, which lets you connect various devices to your TVs, such as DVD players and game consoles. HDMI cables transmit either digital audio or uncompressed video data between compatible devices. As technology has improved, HDMI connection has become more reliable and can share higher quality audiovisual data.
What are HDMI ARC and eARC?
The ARC technology stands for "Audio return channel" It allows for two-way communication between devices via a single HDMI cable. It is found on many televisions, soundbars and receivers and helps in reducing the amount of clutter behind your Tv cabinet and simplifies your setup.
HDMI eARC enables full-resolution speaker signals between your Tv and speakers. Its name eARC stands for enhanced Audio return channel and is a better version of HDMI ARC.
What is HDR?
Resolution is only half the story when picking your next TV; you need a high dynamic range (HDR) to make images stand out on your television screen. HDR is a technology that allows TVs to produce a higher s higher contrast ratio, a large number of colours, and a brighter picture, which enhances your on-screen viewing experience.
There are different types of HDR (HDR10, HDR 10+ and dolby vision)
What are Refresh Rates and Response Rates?
The refresh rate of your television defines how many times the on-screen image is refreshed regularly to show an uninterrupted moving image. While this seems over-technical, it has a vital role to play. The main benefit of a high refresh rate is that your pictures will be sharper and smoother than those displayed with a lower refresh rate.
What is the perfect size for a TV?
The size of the family sofa once decided a television's size. Today's TVs are rewriting all the rules. The further away from the couch, the bigger the TV.)The universal truth of all reviews of current 4K TVs is that bigger is better for the viewing experience. These days, TVs are incredible, not just in their picture quality but also in their design.
However, the TV screen size is a matter of personal choice, and the following table is just a guide to help you get started.
| | |
| --- | --- |
| Screen Size (inch) | Recommended Viewing Distance (cm) |
| 32 | 100 |
| 40 | 120 |
| 43 | 130 |
| 49 | 145 |
| 55 | 150 |
| 60 | 180 |
| 65 | 195 |
| 70 | 210 |
| 75 | 225 |
| 77 | 230 |
| 82 | 245 |
| 88 | 265 |
Wall mounting your TV?
Depending on your TV and how you interact with it, Tv wall brackets are available in various configurations. You will usually need to purchase separately. Below, we have outlined the options to give you a sense of your TV.
Fixed-mount
Tilt mount
Full motion mount
Audio and Home Theatre
The sound quality of TVs has generally remained average with the increasing popularity of soundbars, hi-fi systems, and surround sound systems. Most TVs sound very basic, so investing in a decent sound system is worth investing.
Check out our other tech related articles on this Link
Offers on latest Television