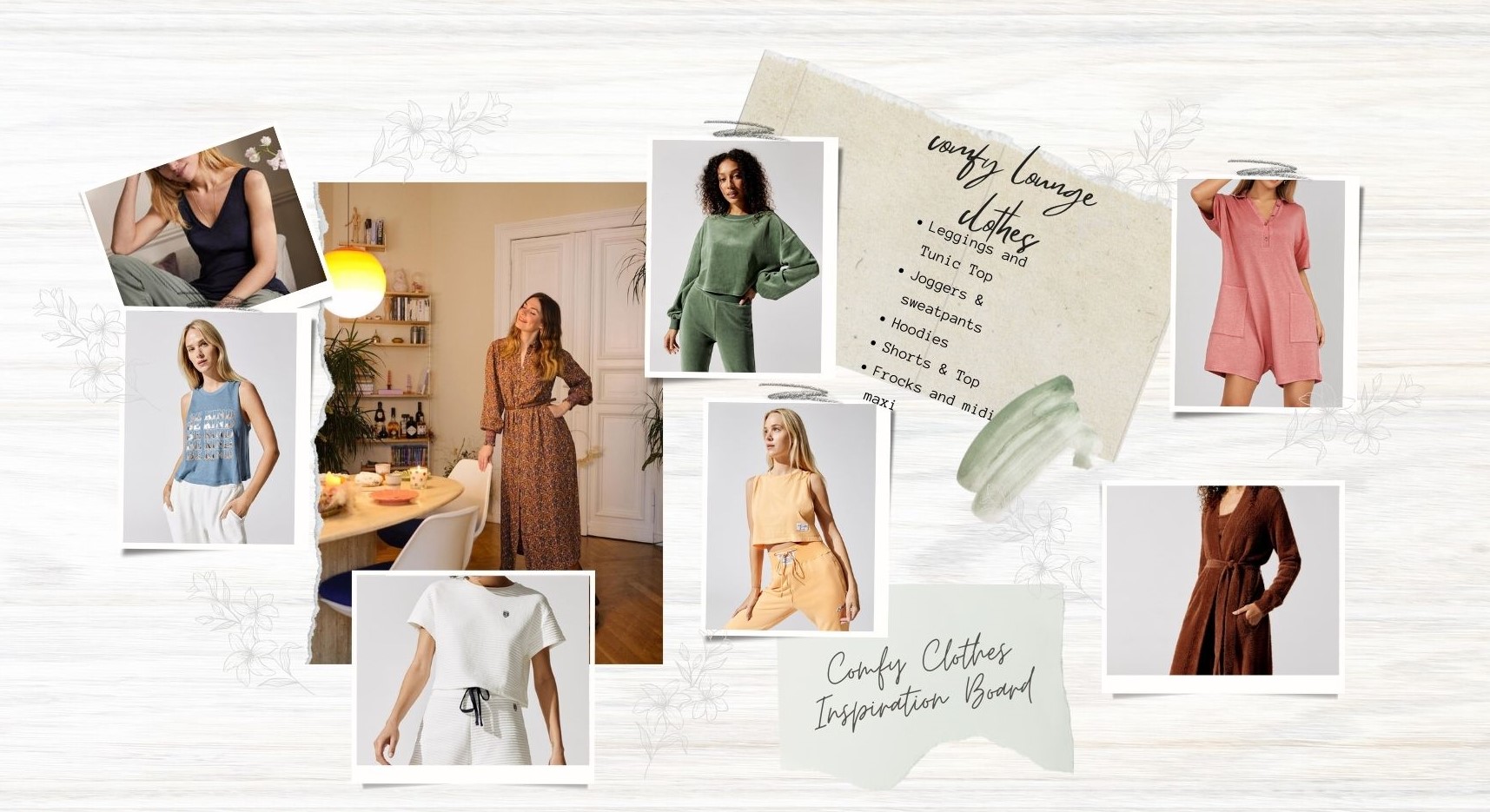 What to Wear While Working from a home office?
Posted on |
When working from home, what are your go-to comfortable clothes?
What to wear while working from home? what are you wearing while we're all working from home? here are a few tips on how to be comfy and look smart on your zoom call from your home office.
Due to the pandemic, many of us spend more time inside than we would normally. Therefore, finding clothes to wear when at home can be challenging. It can be challenging to decide what to wear between working, doing house chores, or just lounging around.
Staying comfortable at home is essential to many of us so that you can look cute and comfortable at the same time. A good morning routine and getting dressed motivate you to tackle the day ahead.
Here are some of my favourite comfy pieces for comfortable and cozy home wear. We have rounded up some of our favourite loungewear ideas of the moment for you to get inspired. Read on to see some comfy and stylish at same time outfits for lounging!
Oversized Button-Up Shirt
Tops (tee) with high-waisted jogging bottoms
A pair of high-waisted neutral joggers tucked into a tee would be a perfect option if you're looking for something simple to wear at home.
Oversized Jumper
Cami and a Chunky Cardigan
Jumpsuits
Leggings and Tunic Top
This outfit is flirty, feminine, and sure to turn heads in your house. If you enjoy wearing leggings, but want something a little more special on your top half, Consider wearing a lace-trimmed cami with a chunky knitted cardigan as an alternative to leggings with a distinct top half. This outfit will have your housemates talking about its cute and feminine.
The Loungewear Set
One thing is for sure: this option is as comfy as it is stylish, whether it's tie-dye printed joggers and a matching sweatshirt or a plain sports tracksuit. Either way, this option never fails to impress.
Joggers & sweatpants
Sweatshirts & Hoodies Save the Day
Jersey Shorts and Cotton Top
In warmer weather, consider wearing shorts and a cotton top to stay comfortable at home. If this looks (or feels) a little dull to you, add interest by choosing unique prints or bright colours.
Wear light materials such as cotton and linen that will not cling to your body all the time. Wear a colour that is comfortable for you. The colour that makes you feel relaxed. Wear materials that do not cling to your body not to feel stuffy all the time.
Frocks and midi maxi dresses for summer
Cotton shirt dresses
Short Playsuits
Jersey shorts and cotton top
Throw-On Lounge Dress
Workout Clothes
See our blog post on-10 THINGS YOU NEED TO KNOW BEFORE UPGRADING YOUR NEXT LAPTOP