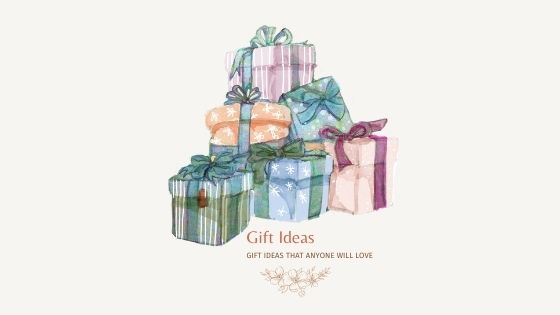 13 Gift ideas that anyone will love
Posted on |
Prefer to jump ahead to a section?
You can use the Table of Contents below
1. A Bluetooth plant pot speaker a perfect Gift Ideas
A Bluetooth speaker that's perfect for the plant lover, this Planter Bluetooth Speaker lets you play your favourite songs while it illuminates in multicolour. Plant lovers will appreciate this Planter Bluetooth Speaker that goes beyond just decorating your home with plants. Just tap a petal to listen to your favourite music and switch on the colourful lights.
2. Letterboard for lists, quotes, and milestone events
This square letterboard will match various living spaces and provide a personal touch to birthdays, weddings, anniversaries, or dinner parties with its light grain finish.
3. Hip WHISKEY glass SET that elevates a nice dinner
The perfect gift ideas to complement to your next charcuterie board is a set of whiskey glass set.
4. A compact, SANDPROOF & waterproof blanket for outdoor activities
These waterproof, puncture-resistant, sand-proof outdoor blankets are perfect for outdoor gatherings. This gift can fold up quickly and can even fit into their pockets. They can also use it for their outdoor adventures, such as beach days and camping trips.
5. Milk frothier that brings the taste of a cafe closer to home
Milk frothers are surprisingly helpful tools to have around the house, and they can make frothy latte or cappuccino that leaves you thinking you're at your favourite cafe. The milk frother is an unexpectedly handy home appliance and can provide you with a frothy latte or cappuccino that tastes like the one you'd get in a cafe. We are incredibly fond of this milk frother in particular
6. A DIY tie-dye kit for a fun art project
Best gift ideas for your creative kids "A DIY tie-dye kit for a fun art project". There is still a lot of trending tie-dyed clothing in stores, but they don't have to spend much money on one. This easy kit can dip into their favourite hobby or do something fun with friends. It comes with gloves, rubber gloves, and dye.
7. Face mists for freshening up the skin
If they're obsessed with skincare and in need of something refreshing for summer, face mists are the perfect gift. Everyone has different skin types and shades, so buying beauty products can be tricky.
8. A personalized video message FOR A LOVED ONEs
Whether it is a birthday gift or a holiday present, a personalized video message might not immediately come to mind. This is the perfect gift ideas for your love once to make feel special.
9. A water bottle that encourages hydration
Eco friendly water bottle will be perfect gift pack saty hydrated! With this 24-ounce water bottle marked with a date, you'll never have to worry about forgetting to stay hydrated. The easy-to-carry plastic lid and removable silicone mouthpiece make cleaning as simple as drinking it.
10. A self-confessional book you can burn after writing
Have little fun! Comical, funny Gift ideas that'll get the biggest laughs from a friend. The burn after writing notebook acts as a giant confessional with inquisitive prompts, which can be burned after use. One of the reasons it went viral across TikTok is its unique approach to self-reflection.
11. An ambient moon lamp-Amazon
They will love lighting up their room with this Saturn-shaped moon lamp that can also be used as a night light or a decorative item. They will enjoy matching its 16 colours to their mood. This is one of the perfect gift for your love ones.
12. A cold brewing coffee tool that makes a quart of liquid
A perfect gift Ideas for coffee lovers "A cold brewing coffee tool that makes a quart of liquid". Its fits easily into most refrigerator doors, is simple to use, and makes a large amount of cold brew coffee at once and is inexpensive and convenient. You can save hundreds of dollars on iced coffee per year with this machine.
13. 2 Tier Fruit Basket with Banana Hanger for Kitchen Counter
The 2 tier basket with banana hanger has generous capacity to store and display a variety of fruits, vegetables, bread, snacks, etc. Designed for multi-functionality, the 2 tier basket easily assembles to save countertop space, or can be detached and used as 2 separate baskets
Find out Simple tips on how to be a smart spender and save money! in our blog post.