Top 10 Budget-Friendly Countries to Visit from Australia
Posted on |
Introduction
For Australian travellers seeking exciting international experiences without breaking the bank, travelling the world is a dream many Australians share, and finding budget-friendly destinations can help make that dream a reality. If you are seeking new experiences without breaking the bank, you're in luck! Australia's location in the Asia-Pacific region offers fantastic opportunities for budget-friendly travel. Numerous captivating and affordable countries provide unique cultural experiences, stunning landscapes, and memorable adventures.
In this blog post, we'll take a closer look at some of the Budget-Friendly, affordable countries to visit from Australia. From stunning beaches and rich cultural heritage to vibrant cities and picturesque landscapes, these countries offer incredible value for money. Let's delve into some of the top budget-friendly countries Australians can explore without compromising on their travel dreams and helping you make the most of your travel budget while immersing yourself in different cultures.
Vietnam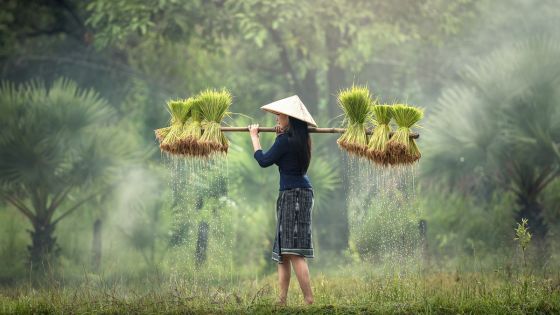 Vietnam has a rich history, diverse cuisine, and breathtaking landscapes. From the stunning landscapes of Halong Bay to the bustling streets of Hanoi to the picturesque town of Hoi An, Vietnam offers a mix of experiences at reasonable costs. Enjoy delicious local cuisine, explore ancient temples, and immerse yourself in the vibrant street markets without straining your wallet. There's no shortage of affordable adventures. Accommodations, street food, and transportation are all reasonably priced, allowing you to stretch your travel budget. Don't miss the UNESCO-listed Hoi An or the vibrant street markets. Delicious local cuisine and budget-friendly lodgings make Vietnam a must-visit.
Thailand
Thailand's vibrant culture & exotic charm, stunning beaches, and peaceful temples make it a top destination for Australian travellers seeking affordable experiences. Bangkok's bustling markets and affordable street food scene are a must-see. Thailand's blend of tradition and modernity is irresistible. Immerse yourself in Bangkok's lively street life, relax on idyllic islands like Phuket and Koh Phi Phi, or explore Chiang Mai's cultural gems. Head to the islands for pristine beaches and a laid-back vibe, or explore the cultural treasures of Chiang Mai. Bangkok's bustling street life and affordable shopping are a highlight. Accommodation, transportation, and meals are all available at varying price points, making Thailand an ideal budget destination.
Cambodia
Cambodia is home to the awe-inspiring Angkor Wat temple complex and offers travellers a range of budget-friendly options. The cost of living is low, making accommodations, food, and transportation incredibly affordable. Explore the historic sites, immerse yourself in the local culture, Ancient temples, bustling cities, and warm hospitality await in Cambodia.
The iconic Angkor Wat is a UNESCO World Heritage Site and is a highlight that should not be missed, along with the charming city of Siem Reap. Explore the vibrant culture of Phnom Penh. Relax by the riverside in Phnom Penh, and enjoy affordable local cuisine. Accommodation and transportation costs make Cambodia a budget-friendly choice for Australian travellers.
Philippines
The Philippines boasts over 7,000 islands, each with its unique charm. From crystal-clear waters, the stunning beaches of Boracay to the lush landscapes of Palawan, snorkel in Boracay's vibrant coral reefs or embrace Manila's vibrant energy. With budget-friendly lodgings and diverse dining options, the Philippines is a paradise that won't break the bank. There's something for every traveller's taste.
Accommodations and food are reasonably priced, Philippines offers an affordable tropical escape. From Manila's lively capital to Palawan and Boracay's breathtaking beauty, there are options for every budget. Explore waterfalls, snorkel in vibrant coral reefs, and enjoy the warm hospitality of the locals without overspending.
Malaysia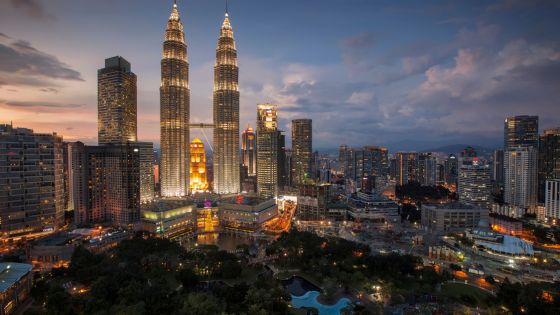 Malaysia's diversity is its strength. Malaysia offers a diverse mix of cultures, from the modern cityscape of Kuala Lumpur's iconic Petronas Towers to exploring the tranquillity of Cameron Highlands or unwinding on Langkawi's beaches. From street food to local markets. Affordable accommodations, street food stalls, and budget-friendly attractions make it an ideal destination for those looking to explore on a budget. The affordable street food scene and a range of budget accommodation options make Malaysia attractive to Australian travellers.
Fiji
A tropical paradise doesn't have to be out of reach. Fiji's breathtaking beaches and warm culture await. While Fiji might be a bit pricier than other options on this list, it's still worth considering for its stunning natural beauty and unique cultural experiences. Look for budget-friendly accommodations and activities, and you can enjoy the turquoise waters, lush landscapes, and warm hospitality without overspending.
Indonesia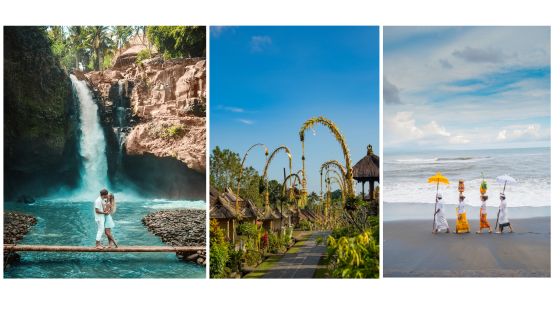 Neighboring Indonesia is a paradise for budget-conscious travellers. Bali's serene beaches, lush rice terraces, and vibrant nightlife are well-known destinations. Bali's allure is well-known, but Indonesia offers more than this island paradise for those looking to escape the tourist crowds. Explore Yogyakarta's temples, hike the stunning landscapes of Bromo, or witness the mystical beauty of Ijen's blue fire. Indonesia offers affordable accommodation, delicious & mouthwatering street food, and a wide range of activities at budget-friendly prices.
Laos
For an off-the-beaten-path experience, Laos beckons. Luang Prabang's ancient temples and serene landscapes offer a tranquil escape. Enjoy the charm of Vientiane or embark on adventures in Vang Vieng. With affordable guesthouses and authentic local cuisine, Laos offers budget travellers a unique journey.
Sri Lanka
Sri Lanka's rich history and diverse landscapes await exploration. From the cultural treasures of Kandy to the stunning beaches of Mirissa and Unawatuna, there's something for everyone. Tantalize your taste buds with local dishes and enjoy budget-friendly accommodations for an affordable escape.
Nepal
For the adventurous spirit, Nepal offers the allure of the Himalayas. Trek to Everest Base Camp or explore the culturally rich city of Kathmandu. Budget-friendly lodges and local eateries cater to backpackers and explorers, ensuring a remarkable experience without a hefty price tag.
Conclusion
Distance need not deter Australians from exploring the world on a budget. Whether you're drawn to Southeast Asia's tropical paradises or Cambodia's rich history to the turquoise waters of Fiji, offer unique experiences that won't break the bank. By making smart choices regarding accommodations, food, and activities, you can create unforgettable memories while staying within your travel budget. So pack your bags, prepare your itinerary, and embark on a journey of adventure and discovery without worrying about overspending. Embark on a budget-friendly trip that will create lasting memories while preserving your savings.